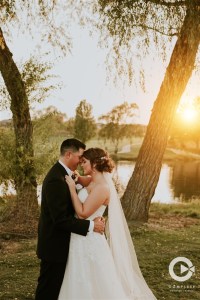 For celebrating new beginnings, nothing compares to Tiburon Golf Club. Brides, Grooms and their Families from near and far already have chosen Tiburon Golf Club as the site for these most important events. The professional event staff at Tiburon Golf Club understands the importance of this day and we pride ourselves on our ability to listen to what you envision and to turn your dream into your most memorable reality.
The Tiburon Great White Ballroom combines both the Mako and Hammerhead Junior Ballrooms to create the grandest of Ballrooms. All rooms are accessible to our cozy walk out patio where you can enjoy breathtaking views of our beautifully manicured golf course. Or just watch the sun set as you wine and dine with your closest family and friends, then party the night away.
Tiburon has created a new Outdoor Ceremony Site!  This outdoor space can accommodate up to 300 guests with beautiful golf course views.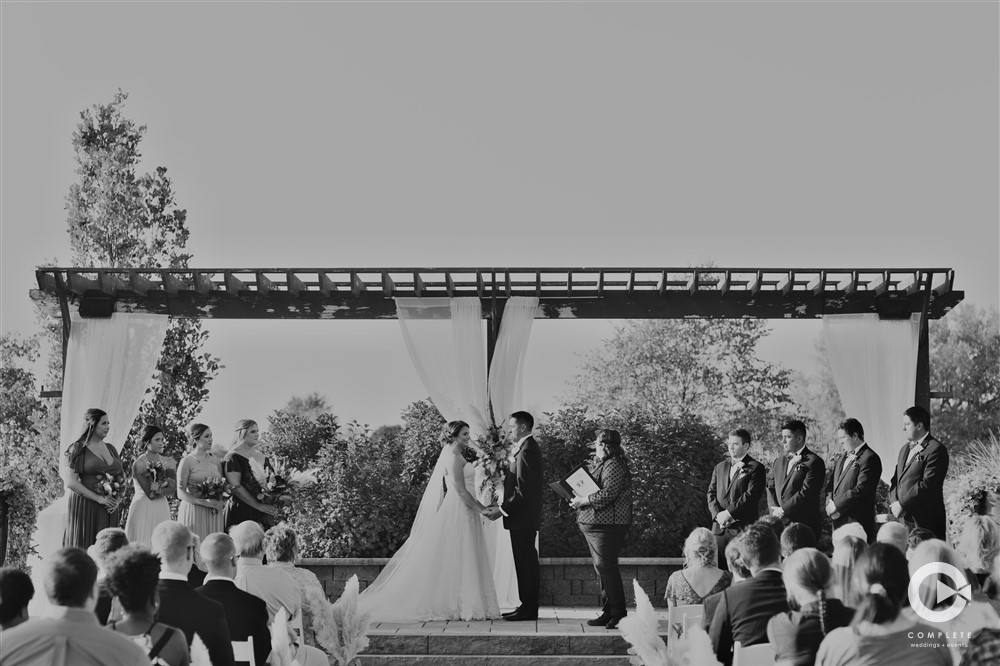 Your Magical Wedding Day at Tiburon Golf Club will not end here; it will only be a new beginning that you solidify and bring to fruition with the words "I DO!"
When reserving a private function please call or email Becky at becky@tiburongolf.com